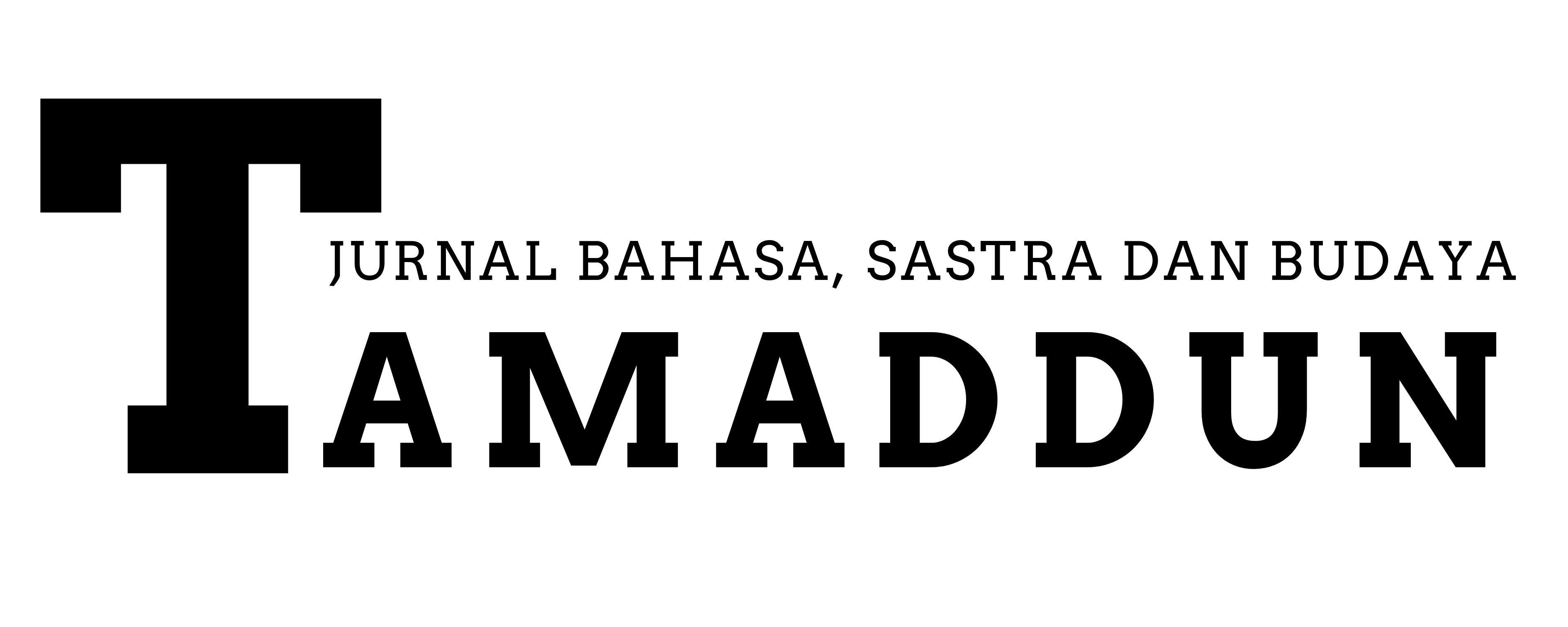 Current Issue
Vol 21 No 1 (2022): June 2022
Tamaddun: Jurnal Bahasa, Sastra, dan Budaya
Tamaddun is a multidisciplinary peer reviewed and open access journal in language, literature, and culture. The aim is to publish conceptual and research articles that explore the application of any language in teaching and the everyday experience of language in education. Its scope is international in that it welcomes articles from academics, researchers, graduate students and policy makers. All articles should be in English.
The scope of journal: language teaching; education; curriculum development; humanities; literature; culture; applied linguistics; culture and power in language education; multiculturalism; gender; lculture and identity; literacy, bilingualism and biliteracy education; translaguaging; classic and modern literature; religion; cultural identity; and literary education.
Tamaddun is indexed internationally by:
Tamaddun is published by Faculty of Literature Universitas Muslim Indonesia
 in collaboration with Indonesian Applied Linguistics Association.
View All Issues
TAMADDUN is The Scientific Journal of Language, Literature, and culture. TAMADDUN is officially launched May, 25th 2007 in the printed version which publishes research papers or papers, theoretical concepts, and the best articles related to Language, Literature, and Culture. it is published by Faculty of Letters of Universitas Muslim Indonesia. It is regularly published twice a year in June and December. We admit the related scientific paper studies in English and Bahasa Indonesia. The official language used in the journal is English.
Indexing